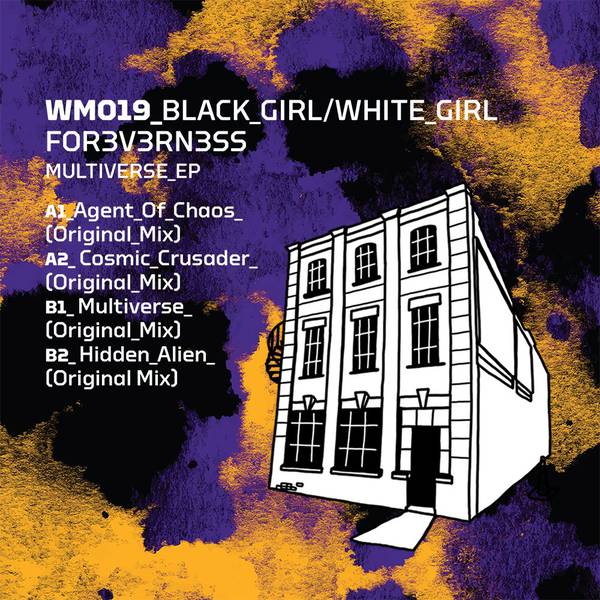 Tax included, Shipping not included
Joining techno mainstays Spencer Parker, Leo Pol and label boss Mella Dee among others, BLACK GIRL / WHITE GIRL are the latest artists to come to Warehouse Music serving up an EP of mind-expanding techno rollers. 
 The Holland-based duo have made a name for themselves producing weighty, no-nonsense techno cuts to reputable labels Super Rhythm Trax, Balkan Vinyl, and more recently, their independent Bandcamp series Dancefloor Destroyers which remade old school classics in the image of jack: acidifying everything from Robyn to Donna Summer, these tools show off the pair's ability to make a club (re)werk. 
 Now with their 'Multiverse EP', BLACK GIRL / WHITE GIRL take their sound to another plane where kick drums slide over spectral voices, bleeps smudge into cosmic fractals, and minimal hi-hats make way for a slinkier, deeper energy than on previous releases—all without spilling a drop of their signature raw power.
---