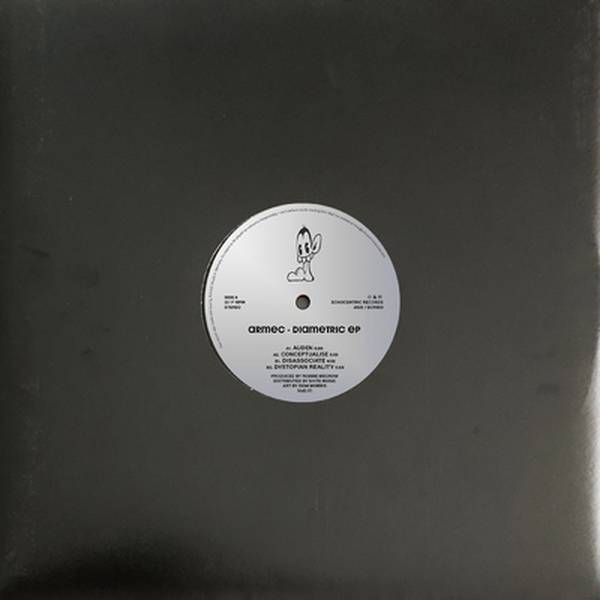 Tax included, Shipping not included
Following his solo 12" debut in November on AC Records, Armec returns with a 4-track EP on Echocentric Records.
 "Diametric EP" is nuance-rich and emotional, enter micro-worlds of subtle melodies, pads and sci-fi drones that ooze both melancholy and hope, and will appeal to anyone into electro, IDM and techno. 
 A-side is a nod to Robbie's IDM roots. Just check the expansive soaring synth-work on "Auden" and the analogue moods of "Conceptualise". The droney, murky & dystopian sci-fi soundscapes of side B offer another view into Armec's production work. 
 Keep an eye out for Armec in 2020, more quality releases on their way.
---